Topic: X200 Mod: Internal Usb hdd 1.8" +bonus
As far as I know usb connection for hdd is better than sata in terms of security. But using an external hdd is not convenient. So, I was thinking about some kind of solution. Then I knew about internal mini pci express slots on x200's mobo...
To begin with I want to say I'm sure this can be done much better with a proper soldering skill. I can solder, but a bit clumsy. So, if I'm not going to wait for another couple of months for new parts because of my fault, I need a solution without soldering. So, I'm gonna be a bit rough today

First things first, what do I need for the task?
HDD 1.8"
HDD 1.8" adapter to usb2.0 (I found an enclosure, which I can dissasemble)
FCC cable (10 and 15 cm long) with different connectors
miniPCIe to USB adapter
Which one to choose?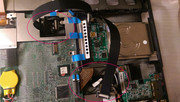 Here is no problemo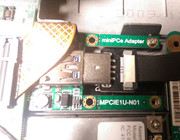 First problem on my way - it doesn't fit!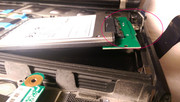 I have some spare parts for x200. So I can afford to experiment with an old bottom case... I need a bit space! Just a couple of mm...Where are my pliers?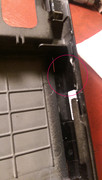 Unfortunately, it didn't work. Now my keyboard doen't fit properly... I need something else.
Much better! At least on the test bottom case.
There is some space, maybe I can use it? But how? I'll add a second speaker here! Because...Why NOT?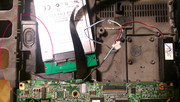 Main case... This hole doesn't look that bad... Knock knock, who's living there?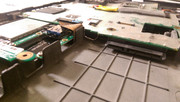 Hmm...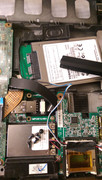 Now I'm ready to test how it will boot. For a quick test I choose Mx linux distro, because setting up Hyperbola is still taking too much time, not a cakewalk for me so to speak. It didn't boot by default (libreboot stuff), but I was able to boot it via grub rescue commands ("C" key in libreboot menu). It works!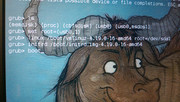 I need to secure my hdd somehow! I'm using soft pads and double sided adhesive tape.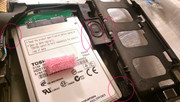 I CAN bend the fcc cable (at least the seller said that) but at the end of the day I don't need to do it.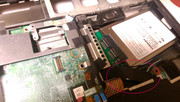 Final view, before placing my keyboard back.